Spiros Mantzavinos has been an active Democrat since the early 1990s.
He began his career working as a legislative aide to the Delaware State Senate Majority Caucus. For nearly 30 years, he has worked to help elect Democrats to local office. Now, he's stepping up to flip the 7th Senate District blue.
For nearly a decade, Spiros owned The Mantzavinos Group, a public relations firm that worked with a wide variety of local businesses, non-profits and organized labor. In 2019, he took time away from his business to serve the State of Delaware by working in the State Auditor's Office.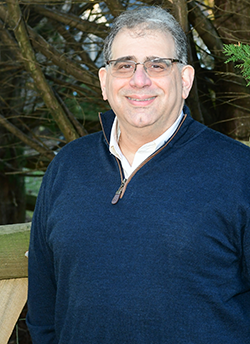 He is also an adjunct instructor at Wilmington University, teaching courses in Health Care Policy, Crisis Communication, and Strategic Communications.
Before launching his own business, Spiros worked for a variety of different Delaware businesses including Christiana Care Health System, American Heart Association, the Delaware City Refinery (then owned by Motiva Enterprises), and the New Castle County Chamber of Commerce.
All of these professional experiences have helped shaped Spiros' view on fighting for Delaware's middle class.
Spiros is currently a member of the Parish Council at Holy Trinity Greek Orthodox Church, a church youth group advisor, and a former Sunday School teacher.
He has appeared as a guest commentator on WHYY-TV's First segment "State of Play," is a past president of the Public Relations Society of America, Delaware Chapter, past treasurer of the Delaware Press Association, and former board member of the Claymont Community Center.
He earned a M.A. from the University of Delaware and holds a B.A. in economics and political science from Muhlenberg College.
Spiros and his family live in Westgate Farms.